Scott Cronk
Scott Cronk founded and leads Energy Matters. Mr. Cronk brings a unique blend of experiences from large multi-national corporations, innovative small companies, and nonprofits.
Renewable Energy Work
EnergyPeriscope.com was developed and launched by Energy Matters in 2009 -- a next-generation software platform designed to fill expanding market needs in the solar and renewable energy industries. In late 2017 the platform was sold to SolarReviews (Press Article).
When Solar-Estimate.org was developed and launched by Energy Matters in 2000, it was the first website in the solar industry to offer internet-based sales leads, customer reviews and self-service solar estimators. Over more than a decade, it grew to offer the largest listing of renewable energy professionals and the largest depository of customer reviews. And, it had provided more than 70,000 sales leads to solar professionals. In 2013 the site was sold, allowing Energy Matters to focus on its professional-level software services -- an area where The Company is also a leader and setting new trends in the industry.
Mr. Cronk conceptualized and developed the core technology that runs "Tools" software offered by Clean Power Finance Inc. ("CPF", now "Spruce Financial"). Mr. Cronk was an early and critical force within CPF, leading the successful launch of their "Tools" software -- allowing CPF to attract new executive talent and secure venture capital. The software has since won many awards and accolades.
Mr. Cronk has been an advisor to and is an equity holder in DividendSolar a direct lending platform that provides streamlined loan financing to Homeowners looking for a smart solution to go solar.
The Company also produced the television programs "This Renewable House", "Sunny & Friends", and a series of renewable energy public service announcements featuring Lee Iacocca (pictured below with Scott).
In addition to leading Energy Matters, Mr. Cronk is a cited author and teaches financial analysis for many leading educational organizations in the renewable energy field. He has also taught Operations Management at Dominican University`s GreenMBA program and gained publishing experience as the Development Director for Home Energy magazine, an award-winning nonprofit publisher that advances home performance practices.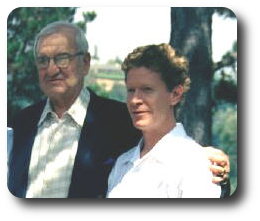 Lee Iacocca & Scott Cronk (9/11/2001)
IRS Federal Income Tax Software Services
Under Mr. Cronk`s leadership, Energy Matters developed and operated Taxhead.com from 2005 - 2012, and was an IRS eFile Partner. Over that period Taxhead.com helped hundreds of thousands of people prepare and file their federal income tax return.
Automotive Experience
Mr. Cronk held a variety of positions within General Motors Corporation, including European Service Manager and International Manufacturing Planning Manager. He left GM in 1994 to pursue entrepreneurial ventures in the electric vehicle industry. As Director of Business Development for eNova Systems (a.k.a U.S. Electricar or "eCar") he was instrumental in the formation of several technology and manufacturing joint ventures for new hybrid and electric vehicle programs. In 1996 Mr. Cronk founded Electric Motorbike Inc. (EMB), a designer and manufacturer of electric-powered motorcycles. EMB`s talents were recognized in international press and EMB was chosen by Lee Iacocca to engineer drive systems for EV Global Motors, a maker of electric-powered bicycles. EMB was acquired by ZAP WORLD in 1999 (Harley Davidson also bid to acquire this company). Mr. Cronk went on to serve as Vice President and Chief Engineer for ZAP. In 2001 he became Chief Operating Officer of Clipper Creek (formerly Electric Vehicle Infrastructure Inc.). Clipper Creek is a manufacturer of charging stations for electric vehicles, and a Tier 1 supplier to Ford Motor Company.
Mr. Cronk is a cited author and recognized expert in the hybrid & electric vehicle and renewable energy industries. His perspectives have been featured at the Commonwealth Club of San Francisco, on numerous television and radio shows, and in newspapers and magazines. He is a cited author and has presented a number of professional papers. His book, Building the E-Motive Industry, is published by the International Society of Automotive Engineers.
Degrees & Learning Path
He holds degrees in electrical engineering from Kettering University (Flint, MI) where his education was sponsored by General Motors Corporation through a cooperative ("coop") education program. Upon graduation he was appointed to a European operations position in London (England). At that time he was the youngest American in the history of GM to be appointed to such a position. Mr. Cronk also holds a Masters Degree in Business Administration (MBA) from Sir John Cass Business School at the City University (London, England). His graduate thesis explored strategic directions of fledgling hybrid and electric vehicle industries, with historical perspective and a sharp focus on the new realities budding and flowering in the 1990's. The research, conclusions and personal connections gained through his thesis work laid the ground for his book, Building the E-Motive Industry, and from there Scott went on to join and form many new ventures, first in automotive and later in software and energy spheres.